UNIACKE ESTATE MUSEUM PARK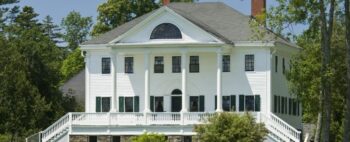 UPCOMING EVENT
Uniacke House Walk and Talk with Allen Penney - Wednesday, September 25 1pm
**Join Allen Penney, Architect and Professor of Architecture at Dalhousie University, as he discusses the architecture of Uniacke Estate and discover how it may have looked 200 years ago. Call 902-866-0032 for details or to register (admission by donation).
**Uniacke Estate Museum Park's last day of the season is Saturday, October 5th. Be sure to stop in before we close! Thank you to those who have visited and perticipated in our events this season.
Museum Hours:
Monday to Saturday 10am to 5pm
Sunday 11am to 5pm

***Grounds and trails remain open year round, however, trails are not maintained in the off-season.
The last day of this season is Saturday, October 5th.

For the latest information on events and what's happening at Uniacke Estate, check out our website and follow us on social media:

https://uniacke.novascotia.ca/
https://www.facebook.com/uniackeestate/
https://www.instagram.com/uniackeestatemuseum/