UNIACKE BAPTIST CHURCH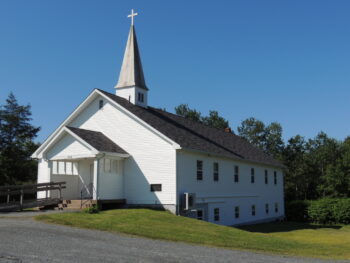 You're invited to join Uniacke Baptist Church's excited leaders, our theme characters and fellow campers in an African Trek to "Camp Kilimanjaro" Vacation Bible School (VBS) for an "Expedition through Proverbs" (See also our VBS poster elsewhere in this Newsletter).
The VBS takes place Monday - Friday, August 19th - 23rd from 9:00-11:30am. Registration is FREE! ALL children entering Grade Primary through Grade 7 in September are eligible to attend. We are NOT using an online registration form this year.
To pre-register VBS participants, Email us at uniackebaptistvbs@gmail.com
OR
phone the church office at 902-866-2594 (if we are not in, please leave a message). PS If your child(ren) attended our 2018 VBS program, we will simply need to update their previous registration info.