YOU'RE INVITED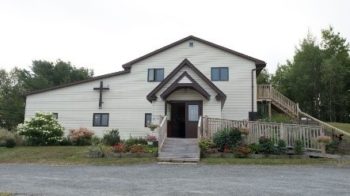 Saint Francis of Assisi Catholic Church is inviting seniors to a Christmas Dinner on Thursday, December 6th, at 6 p.m. at the Fire Hall in Mount Uniacke.
Doors open at 5:15 p.m.
The dinner is FREE but you must obtain a ticket. Tickets can be obtained from Monday, November 19th to Monday, December 3rd by calling Johanne Lafleur at 902-866-4473.
There will be a box for free will offering, some door prizes and Christmas singing.

Come and enjoy a nice meal and an evening with friends.