UNIACKE ESTATE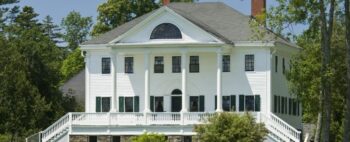 The museum closed its doors to the public on October 6th and will re-open them on June 1st, 2019. Thank you to the community of Mount Uniacke and surrounding areas for your continued support. We had an eventful year with schools visiting in June, Canada Day Open House, Sunset Secrets "Behind the Scenes Tour", our first Blueberry Social, and an Artisan's Market, not to mention many regular visitors to the museum.
We had several Uniacke family members visit throughout the season. One family in particular was amazed at the generosity and friendliness of the Mount Uniacke community. They spent a full day at the museum, were welcomed by the Uniacke District Fire Department, and were met with kindness by the library. They enjoyed their visit so much that they plan a return visit with more family members! It is always nice to get such positive feedback from our visitors.

If you would like to book a class trip, group visit, wedding, or carriage house rental, please call
902-866-2560 or send us an email at . Please visit us on our website: https://uniacke.novascotia.ca/ or follow us on Facebook https://www.facebook.com/uniackeestate/ to get the latest updates. We are also on Instagram @uniackeestatemuseum. Share your photos using #uniackeestate!

The grounds and trails are open year round, however, they are not maintained off season. Trail maintenance will resume in the spring.