UNIACKE & DISTRICT VOLUNTEER FIRE DEPARTMENT "HISTORY"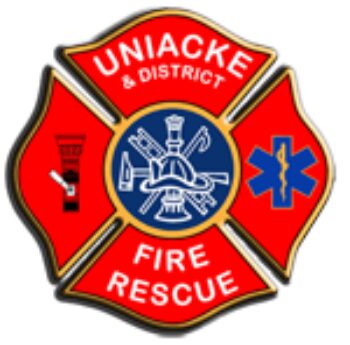 (Our Volunteer Fire Department has shared registration sheets with the Uniacke Newsletter dated 1948 to 1955 and we thought it would be a great idea to share with the community). Some were Volunteer Fire Fighters and some were members of the community who wanted to suport the Fire Department by becoming auxiliary members.
We will post one sheet every month in the hard copy of the Uniacke Newsletter until ALL sheets have been entered.
1949 - list of people who paid dues in 1949
Members:
John Turnbull
Geo. B. Cole
R. Patriquin
John M. Cole
J. Renner
Ralph Blois
Fred Hunt
Ed Giles
J. Reddy
Russell MacIvor
G. Madill
Jim Moore
H.B. Blois
Dave rockwell
Ira Mackie
April Hubley
Chas MacKenzie
Dave Williams
Norman Al Molkey
Mr. Kaulback
Miss Etter
Arthur Mumford
Mr. Pinkman
R. Borden
Doug Shunamon
G.R. Seaman
Wm. Madill
Mosher Johnson
t. MacLellan
B. McGrath
Fire Chief 1949 - George B. Cole
President 1949 - John M. Cole
Vice-President 1949 - R.A. Blois
Secretary / Treasure 1949 - #.L. Giles
It is noted on the record sheet that 2 Fire Whistles were purchased from the Fire Marshall for $2.00 each and the Bingo Game of May 27th made a profit of $12.25.
We do apologize if parts of any of the names are incorrect. These were taken from actual signatures and we all know some signatures are very hard to read. If corrections are required please contact us.