UNIACKE & DISTRICT VOLUNTEER FIRE DEPARTMENT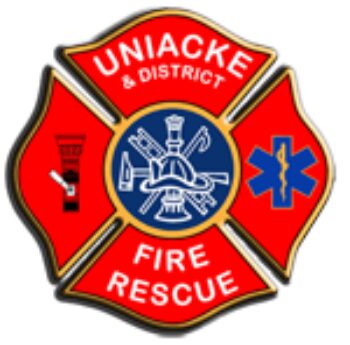 Uniacke & District Volunteer Fire Department had its busiest month in over a year as our fire calls for July 2021 totaled 27:
3 Fire Alarms Activated; 13 Medical Assistance; 5 Motor Vehicle Entrapments; 2 Mutual Aid; 2 Power Lines Down; 1 Water Rescue; 1 Fuel Spill
Please remember to check for burning restrictions daily at 2:00pm by checking the Nova Scotia Burn Safe website at http://novascotia.ca/burnsafe/ or by calling the toll free number 1-855-564-2876.
50/50 ticket sales are still going strong and we can't thank everyone enough for your support. As was announced in the previous Newsletter, we were able to purchase a side by side to assist with patient rescues in more remote areas such as hiking and ATV trails. The side by side should be arriving sometime in September and we will be sure to share more details and photos once it arrives. The 50/50 draw is held each Thursday night and tickets can be purchased online by visiting the special web link to support Uniacke Fire: http://www.rafflebox.ca/raffle...

Take care everyone and enjoy the rest of your summer!
Shawn Darby / Deputy Chief - Uniacke & District Volunteer Fire Department

sdarby@uniackefire.ca