UNIACKE & DISTRICT VOLUNTEER FIRE DEPARTMENT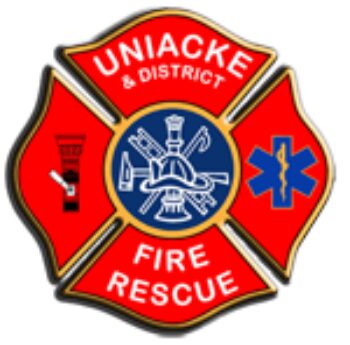 Hello Mount Uniacke!
It is that time of year again!
Join us for the 2023 Uniacke Firefighters Fair as we celebrate our 75TH ANNIVERSARY as a fire department. The fair will be held at the Uniacke & District Volunteer Fire Department located at 654 highway #1 in Mount uniacke. Take Highway 101 to take Exit 3, turning left at the Irving. The Fire hall is on the left about 7kms up Highway #1. Fairgrounds open on Friday, June 23 at 6;30pm and will begin with our kids' rides, games booths, Glow Promotiions games, canteen and many other exciting events. We will end the night with our amazing fireworks display at dusk. Join us again on Saturday, June 24 when our parade will begin at 11:00am at the Uniacke & District School. once the parade is finished, fairgrounds will open up again for the day with our canteen, all day bingo and all the rides / booths from Friday night. Top your evening off with our night canteen on the fairgrounds which begins at 5:00pm.
The Firefighter Fair has been a part of this department's history for the lat 70+ years and has helped us purchase equipment to better help serve the community.
Please note that only service dogs will be allowed at the fairgrounds this weekend.
For the month of March, Uniacke and District Volunteer Fire Department responded to a total of 26 calls for service.
These numbers broken down are: 10 Medical Assistance / 4 Motor Vehicle Accidents / 4 Brush Fires / 3 Mutual Aid Requests / 2 Fire Alarms / 2 Illegal Burns / 1 CO Alarm for a total of 403.5 personnel hours
GARRETT MORRIS,

UNIACKE AND DISTRICT VOLUNTEER FIRE DEPARTMENT