UNIACKE & DISTRICT RCL BR. #165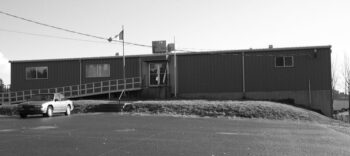 Next General Meeting will be February 6th at 7:30pm
Brunch: the next brunch will be February 3rd from 9am - 11am
Bingo: every Thursday night beginning with the Bonanza and Early Bird at 7pm. Doors open at 6:30pm. Regular games start 7:45pm. Children must be at least 10 years old. Bingo cancellations will be on Facebook or call 902-866-4022 or 902-866-0704 after 5pm.
We welcome all volunteers wanting to work the floor. Call Joan Hayden if you are interested at 902-866-0704.
Seniors' Day: every third Tuesday of the month. Next one will be February 19th. Cost will be a toonie for this month as we are having a lunch of pancakes, sausages, bacon and tea or coffee in the downstairs hall at 1pm. Then we will go upstairs for an afternoon of cards, etc. Please enter via the back door (this time only). ALL WELCOME!
Sports: Meat Darts are Friday nights. Play starts at 8pm. Meat Pool is Saturday night at 7:30pm.
Membership: anyone interested in becoming a member or transferring from another Legion may contact Judy Riley at 902-866-4022. Cost is $50.
2019 MEMBERSHIP DUES

Membership dues for 2019 are now being collected. The cost is $50. All members should have their dues paid by January 31st to remain a member in good standing.
JAM SESSIONS
Community members hold a jam session in the Memorabilia Lounge at the Legion on the first and third Wednesday of each month from 7pm - 9pm.
Anyone 19 years of age and over is welcome to come in to participate or to just come and listen to our local musicians.
CRIB TOURNAMENT There will be a Crib tournament on Saturday, February 23 at the Royal Canadian Legion Br #165 - downstairs hall. Registration will begin at 12 noon and play will start at 1pm. The cost is $10/person ($20 per team). You can enter the High Hand draw for $1.00. We will play 8 games with a break after Game 4.

There will be coffee / tea available as well as a small canteen service with pop / water / chips. Hotdogs will be sold at the break.