UNIACKE & DISTRICT RCL BR #165 Poppy Campaign Thank You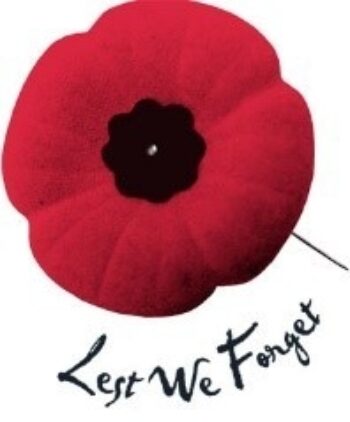 Our annual Poppy Campaign was a success again this year.
We wish to thank all those who attended our Remembrance Day Service as well as all businesses, community groups and individuals who purchased wreaths. The donations to the Poppy Campaign are used to provide assistance to Canadian Forces veterans and their dependents when needed and also to provide two bursaries to qualified students in Mount Uniacke.
A special note of thanks to Circle K Irving, Eddy's Variety and Mt. Uniacke Esso for providing space for our members to sit during the day of the Poppy Blitz. Thanks to our bugler, Jannea Nickerson, organist, choir, members of the clergy, Colour Party and our Sea Cadets and Officers for their role during the Remembrance Day Service. We would also like to thank Lieutenant Mike Mercer for being the Parade Commander and to members of the Legion, the Military as well as the Fire Department for being flag bearers. We would also like to thank Mr. & Mrs. Ritchie for the use of their garage to put our wreaths in on Remembrance Day. Thanks to our wreath sellers, our members who sat during the Blitz, Rita Harroun and our cadets who sat at the Irving after the Blitz and to the volunteers who were in the kitchen to put out the food on Remembrance Day.
A special Thank You to the cadets who came out on a rainy Saturday to place Canadian Flags at the graves of our veterans; to the cadets and members of the community for coming out and being a part of the Bells of Peace Ceremony celebrating the 100th Anniversary of the Armistice, and to Rev. David Cumby for his words of wisdom.
We would also like to thank the school for inviting members of the Legion to take part in their Remembrance Day Assembly. Grade six students also participated in the Annual Remembrance Day Poster Contest. Congratulations to all who participated.
The winners were: 1st Prize – Dawson Baillie
2nd Prize – Kali-Tyler Evans
3rd Prize – Chloe Isles
Honourable Mention – Cameron Walsh
THANK YOU MOUNT UNIACKE!