UNIACKE BAPTIST CHURCH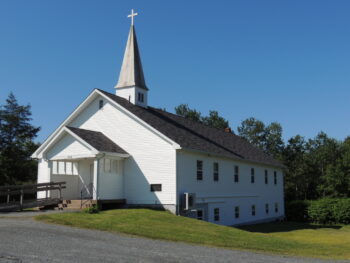 200 Etter Road, Mount Uniacke, NS

Because of the increased numbers of Covid-19 cases in HRM, Uniacke Baptist Church is included in the restrictions.
AS OF APRIL 23, 2021- All Church services, Sunday School classes, Bible studies, and office hours, are postponed for four weeks. We were having exercise class and that is also cancelled for the next four weeks, as well.

Perhaps we can pray against Covid-19's further spread in the province.
God bless.
Minister Rev. Linda DeMone (Pastor) Interim Minister of Uniacke Baptist Church
Office: Phone for pray/chat: 902-866-2594 Messages will be checked.
Parsonage: 902-866-1996
Email: uniackebaptist@gmail.com
Website / Facebook Page: uniackebaptist.ca (Private Messages welcome)