ST. PAUL'S UNITED CHURCH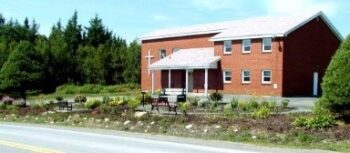 PO Box 147, Mount Uniacke B0N 1Z0
Email: saintpaulsunitedchurch@hotmail.com
FB: SaintPaul'sUnitedChurch_MountUniacke
Office Phone & fax: 902-866-2510


Diaconal Minister: Lorie Crocker (cell) 902-329-2227 Email:
Church Service and Sunday School: 10AM
Refreshment and conversation after the Service

All are welcome!

Lori's hours in the community – Wednesday and Thursday. You can call her or email her and for pastoral emergency, please call her cell phone 902-329-2227.

To book St. Paul's please call Beulah at 902-866-2183 or call St. Paul's and leave a message with date, time & your name and contact information.


HOLY CONVERSATIONS is a faith-sharing group held twice a month. During the fall and winter months we are viewing the "Story of God Series", narrated by Morgan Freeman. Each time we meet we view and discuss an episode. Titles include: Beyond Death, Apocalypse, Who is God?, Creation, Why Does Evil Exist?, and the power of Miracles. Come and join us! For information about when the meetings are held call or e-mail Lori Crocker

902-329-2227
St. Paul's 27th Annual Memorial Christmas Trees: The trees are once again sending their message of love and caring. Thank you to all who shared.

SAINT PAUL'S ADVENT SERVICES

Jan 6 - Epiphany Sunday, Holy Communion 10am

"May you have the gladness of Christmas which is hope; the Spirit of Christmas which is peace; the Heart of Christmas which is love." Ada V. Hendricks
Saint Paul's wishes all a safe and blessed Christmas