ST. FRANCIS OF ASSISI CATHOLIC CHURCH, MOUNT UNIACKE IS CLOSING PERMANENTLY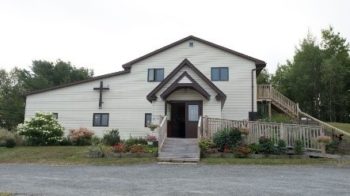 It is with heavy hearts that we must announce that St. Francis of Assisi Catholic Church in Mt. Uniacke will be closing permanently on September 19, 2021. This was not a decision of the parishioners, but of Archbishop Brian Dunn of the Archdiocese of Halifax-Yarmouth and Fr. Bryan Sabourin, CC, of Holy Trinity Parish.

Prior to the final mass on September 19, 2021 at 11:15 am, we will have the following masses:

August 8, 2021

August 22, 2021

September 5, 2021 (all masses will begin at 11:15 am)

At the final mass, Archbishop Dunn will decommission the church.

We ask that anyone wishing to attend any of the masses preregister, either by phone at 902-252-1984 or email at

Registration will be from Monday to Wednesday, closing at 5:00 pm.

You can only register for the mass of that week.