ST. FRANCIS OF ASSISI CATHOLIC CHURCH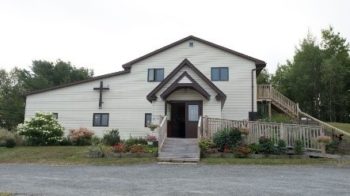 St. Francis of Assisi Catholic Church in Mount Uniacke has been closed due to the pandemic.
It will remain closed until further notice.
St. John Vianney Church in Lower Sackville is open to the public and serves the three Catholic churches in the area. For information of Mass times and procedure for attendance, please contact:
holytrinityns.ca/contactus
or call 902-865-2112
PLEASE NOTE: you must register by phone or email before you attend mass.