JESSICA LAKE-CROSSLEY UPDATE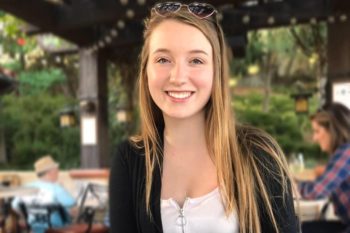 The slow road to recovery continues for Jessica as she heals from spinal cord surgery following a March 22 head on collision caused by a pick-up truck crossing the line and hitting the car carrying her and 3 friends. As the broken bones have started to heal, other things have surfaced which also require medical care, including extensive dental damage, a serious whiplash injury, and a concussion. Functional rehabilitation and pain management create a busy schedule, with medical appointments often every day of the week.
Jessica would like to thank everyone who so generously donated to her GoFundMe campaign which drastically eased the worry of the expenses incurred staying out of country for three weeks, medical costs not covered by insurance, her ongoing and future rehabilitation costs, her loss of wages from part-time work, and anticipated loss of wages from not being able to work this summer and save for tuition in September. Jessica is deeply grateful and appreciative of the continued support from family, friends,and her community. She would like to offer specific thanks to Agnes MacEachern for organizing the GoFundMe, to the skaters and parents at Riverview skating Club for organizing a bottle drive, to her past summer employer Sackville Heights Community Centre for organizing a Glass workshop fundraiser, Mike Church for organizing the oldtimers hockey game, Tia Raymakers and Kandi Never at Salon Seven for their generous donation, Salma Moussa/Uniacke Pizza for the basket fundraiser and her classmates in the Dalhousie Speech Language Pathology Program for the bake sale.