UNIACKE & DISTRICT VOLUNTEER FIRE DEPARTMENT - NEWS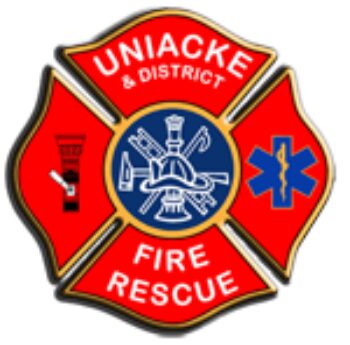 Hello Mount Uniacke! As mentioned last month, our hall is open for rentals. Please call or email the fire hall at 902-866-2828 or hallrentals@uniackefire.ca to inquire about rentals. Please understand availability and restrictions may change daily based on Covid guidelines put forth by the Province.
Please follow Uniacke Fire on Facebook (www.facebook.com/UniackeFire) and Twitter (@UDVFD). We post call stats, brush burning tips, 50/50 updates, and much more. We still do have a webisite, but mainly for our hall rental calendar.
Firefighters responded to 10 calls for the month of March with the breakdown as follows: 2 Medical Assistance; 2 Motor Vehicle Accidents; 1 Investigation; 1 Structure Fire; 1 Mutual Aid; 1 Brush Fire; 1 misc.
If you would like to purchase 50/50 tickets in support of Uniacke 7 District Volunteer Fire Department, please visit the following link:
https://www2.rafflebox.ca/raffle/nsfd/71
Tickets may be purchased using a major credit card or Visa debit. Ticket sales close each Thursday at 8:00pm with the winner being announced shortly after. This month I was hoping to make a major announcement regarding our next big purchase using funds from the 50/50 draw but the purchase needs to be approved by the fire department membership before I can do so. Stay tuned for next month's article which should have details surrounding the purchase. Take care everyone.
Shawn Darby / Deputy Chief (Acting) Uniacke & District Volunteer Fire Department sdarby@uniackefire.ca