ATTENTION HIGH SCHOOL STUDENTS - Royal Canadian Legion Branch #165 BURSARY INFORMATION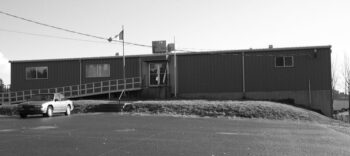 The Royal Canadian Legion Branch #165 is offering TWO $1,000.00 Bursaries to students graduating High School and entering Post Graduate study.
a. students must reside within the area served by Uniacke District School (corresponds also to the area served by Royal Canadian Legion Branch #165)
b. based on financial need of student
c. all information provided by the students will be held in strict confidence
d. to be presented at graduation in June and paid to the students upon proof of registration in a college, university or community college
e. students will still be considered if in possession of other bursaries if less than $2,000.00
f. applicable to first year post graduate study only
g. applications must be received by June 1st.
Anyone wishing to have an application for this bursary sent out to you, please send an e-mail to the Legion at rclegion165@bellaliant.com and we will forward one to you.