ABOUT RCL BRANCH 165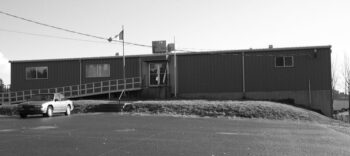 Did you know that the Legion has a number of medical equipment items that can be borrowed by members of the community? All you need to do is call the Branch. If we have it available, you may borrow it. There is no charge.
The following is a list of what we have. Not all items may be available as they may have already been loaned out. All we ask is that you leave your name and phone number when the item is borrowed.
LIST OF MEDICAL EQUIPMENT ITEMS can be borrowed by contacting the Legion Phone #: 902-866-4022
CRUTCHES: 2 adult sizes (1 pair in aluminum and 1 wooden pair / 1 child size in wood
WALKERS: 2 walkers with 4 wheels / 1 walker with 4 wheels (suitable for a tall person) / 2 folding walkers with 2 wheels
WHEELCHAIRS: 1 regular (also has a leg rest if required) / 1 transporter
CANES: 1 regular / 1 with four feet
BATHTUB SEATS: 1 small / 1 bench